Band & Orchestra Repairs
Island Music Company has a certified NAPBIRT and VIR approved repair technician for all of our band and orchestra repairs.  Bill O'Neil has over 30 years of experience and services all of the Charles County schools.  He is fully qualified to repair all brass, woodwind, strings, percussion, and more.    Bill can fix any level of repair, from a stuck mouthpiece or damaged corks to major dents and complete reconstruction.  The technician will also be honest when assessing the damage and let you know if the fix is worth the cost or if he recommends other options.  A quote can be provided and approved before work is done. 
            Even if you don't require a repair, our technician can also get your instrument in pristine playing condition.  He will fully Chem-Clean and tune your instrument so it will sound perfect for that upcoming concert or just to get ready for the new school year.  Chem Cleaning an instrument means it will be disassembled, degreased, and soaked in light acids to brighten and clean the metals.  Then the instrument is rinsed and reassembled with fresh lubricants and felts /pads.  Call today, 301-392-3960, if you have any questions or stop in and drop off your instrument at:
 Island Music Company
403 Charles St.
 La Plata, MD 20646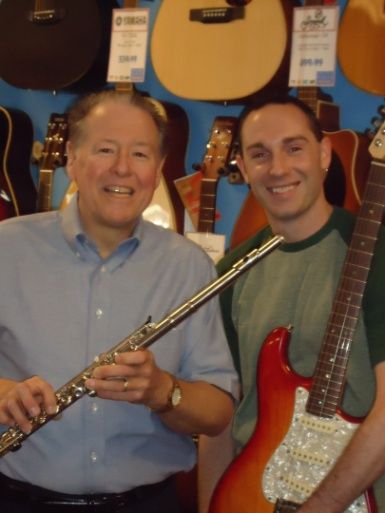 Bill specializes in:
Bb Clarinet
Bass Clarinet
Contra-Alto Clarinet
Alto Clarinet
Flutes
Oboes
Bassoons
Piccolos
Trombones
Alto Saxophone
Tenor Saxophone 
Baritone Saxophone
Baritone
French Horn
Tubas
Flugelhorns
Trumpets
Cornets
Sousaphone
Violins, Cellos, Violas
Drums, Snares, Bass Drums
And more!!